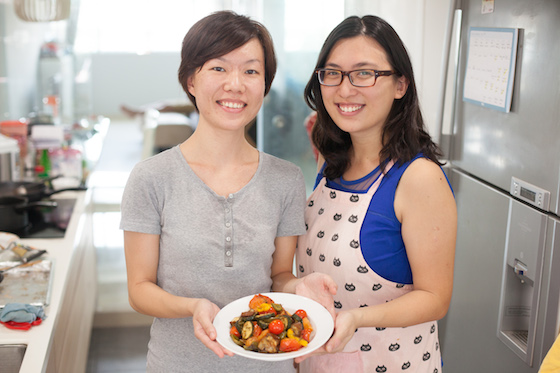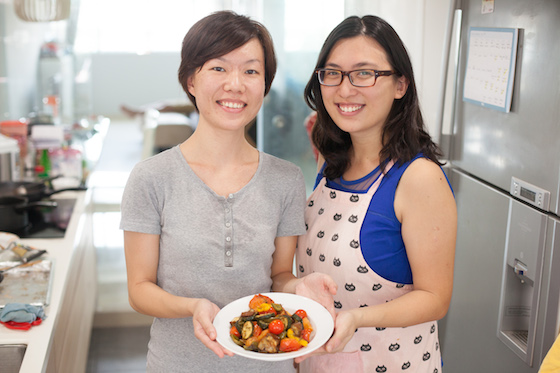 Private cooking class with Valerie
---
My friend, Valerie, and I had a cookout together couple of months back and we had lots of fun making rosti and sautéed vegetables. She said she had also learnt a lot from me during that session and decided to engage me to teach her some basic vegetarian cooking as she wishes to incorporate more vegetables into her diet. She wanted to have something easy to make, nutritious and versatile. So I decided to teach her the following recipes:
Chili Edamame Hummus
Ratatouille
Homemade Tomato sauce with Pasta
She had lots of fun cooking (and eating) and we promised to do this more often in future.
---
---